WHICH ONE WILL YOU TAKE FISHING? CHOOSE YOUR VESSEL!
The Skiff:
Featuring a completely restored 1996 Maverick Master Angler at your service. This is the smoothest riding and most stable skiff you will ever step foot on. She reaches a total length of 18.5ft with a staggering 7'6" beam. The hull itself weighs a total of 975lbs. So when others are getting wet or having to deal with a "tippy" boat you are riding in comfort and style! Powered by a Evinrude 150 this is the ultimate skiff.
Make: Maverick Engine: 2003 evinrude
Model: Master Angler Engine HP: 150
year: 1996 Draft: 12in
Length: 18.5 top Speed: 45mph
Capacity: 3 Anglers max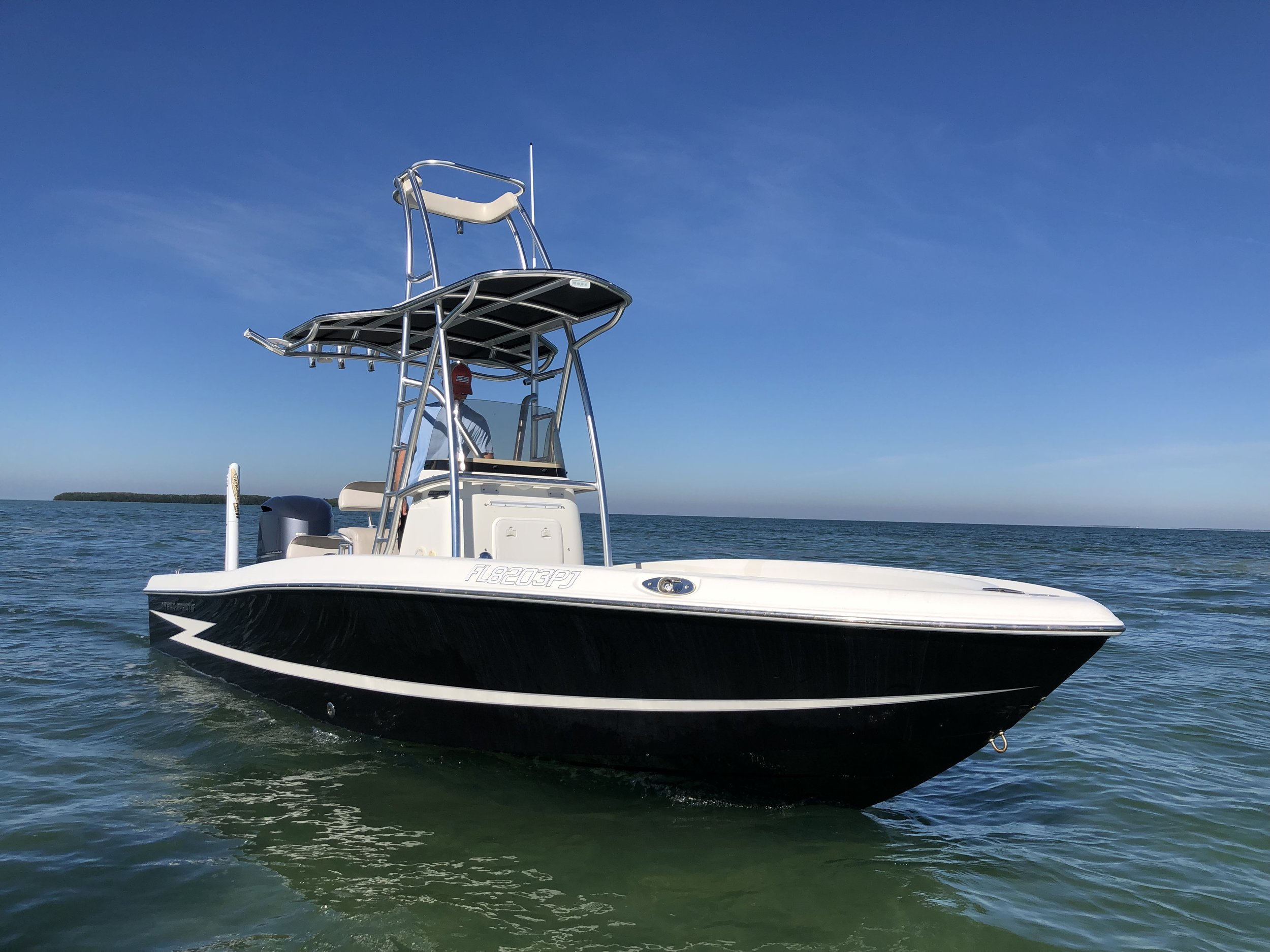 The Bay boat:
upgrade yourself to a larger boat by choosing this 2012 24ft hydra-sport bay boat with custom t-top and tower for the ultimate experience. the bay boat is perfect for the larger parties who want to be able to get everyone out to come and fish! With large gunnels, a oversized T-top and plenty of seating this is the ultimate boat when it comes to comfort!
Make: Hydra-Sport Engine: 2012 yamaha
Model: Sport Engine HP: 300
year: 2012 Draft: 15in
Length: 24ft top Speed: 54MPh
Capacity: 4 Anglers max
SPONSORSHIPS:
This skiff is outfitted by only the best gear in the industry. With extreme product loyalty you will have the pleasure of using only the best.
Family owned and operated, the American Fishing Tackle Company (AFTCO) represents unparalleled quality, performance and reliability when it counts most. Worn across the globe, AFTCO's fishing clothing is designed to handle the harshest elements. Whether you're an elite professional bass angler looking to stay dry in a late fall downpour or an offshore weekend warrior seeking protection from the sun's harmful UV rays, AFTCO keeps you fishing comfortably. AFTCO products are field tested from our Southern California offices where many of our core saltwater fishing tackle products are still proudly handcrafted and manufactured in our U.S.-based machine shop.